RACE DATE - SAT 2ND SEPTEMBER 2023
QUEENSTOWN'S WINTER MULTISPORT RACE
1 DAY MULTISPORT RACE
SOLO – TEAM – TANDEM – SCHOOL – BUSINESS
5 AMAZING STAGES JOINING TWO WORLD CLASS SKI FIELDS
SKI/BOARD – DOWNHILL BIKE – KAYAK – RUN – UPHILL BIKE
($140 STANDARD ENTRY FEE)
TANDEM
MIXED - MALE - FEMALE
($370 STANDARD ENTRY FEE)
($260 STANDARD ENTRY FEE)
BUSINESS TEAM
PUT YOUR BUSINESS NAME ON A TEAM
($560 STANDARD ENTRY FEE)

TEAM FROM THE SAME BUSINESS

INCLUDES VIP PERKS AT FINISH
SCHOOL TEAM
PRIMARY & SECONDARY
($225 STANDARD ENTRY FEE)
" The course is both spectacular and achievable for anyone. It lends itself to a fun, social time in a team, or to a really solid challenge as an individual. The Peak to Peak provides awesome variety of disciplines and there is no more stunning multisport race in NZ. "
" You'd struggle to find a race anywhere with a more spectacular backdrop. The views from start to finish are insane. The race in itself is a great reason to visit Queenstown and you can knock it off pretty quickly - leaving time for other antics in town. "
" The atmosphere is awesome. Very inclusive, community based and incredible world class athletes. Standing at the finish line and looking back at the start, you can't help but feel a massive sense of accomplishment. "
" We loved the team relay concept. Fun, fast, social and a chance for everyone to have to select a discipline. Take the ski from the Remarkables for an adrenaline hit or the final bike for some serious altitude gain to Coronet Peak. We'll be back for sure. "
" The Peak to Peak Multisport Race is one of my fav's. It's a great event to stay motivated and train for during winter. A real cool experience to ski, bike, kayak and run between two ski resorts and it's right on the doorstep. Looking forward to this years race! "
" Queenstown's Peak to Peak is an epic and action packed race. The route and setting is iconic. Racing, quite literally, from 'peak to peak' and utilising such an array of equipment, this is a proper mountain multisport race for the adventure athlete. "
" An amazing atmosphere and super accessible event. The final climb up Coronet is satisfyingly painful; gorgeous views of Wakatipu Basin and the earlier parts of the course. Jelly legs across the finish line. Sucking in big lungfuls of cool skifield air. "
" The Peak to Peak is short, sharp hard and rewarding all in one 5 discipline action packed event, the hectic start of the skis, ripping down the Remarks Road, to enduring the up hill finish, it will ensure your ability and ambition are well aligned by the end. "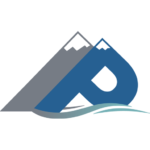 REGISTER FOR UPDATES ON THE PEAK TO PEAK WINTER RACE…